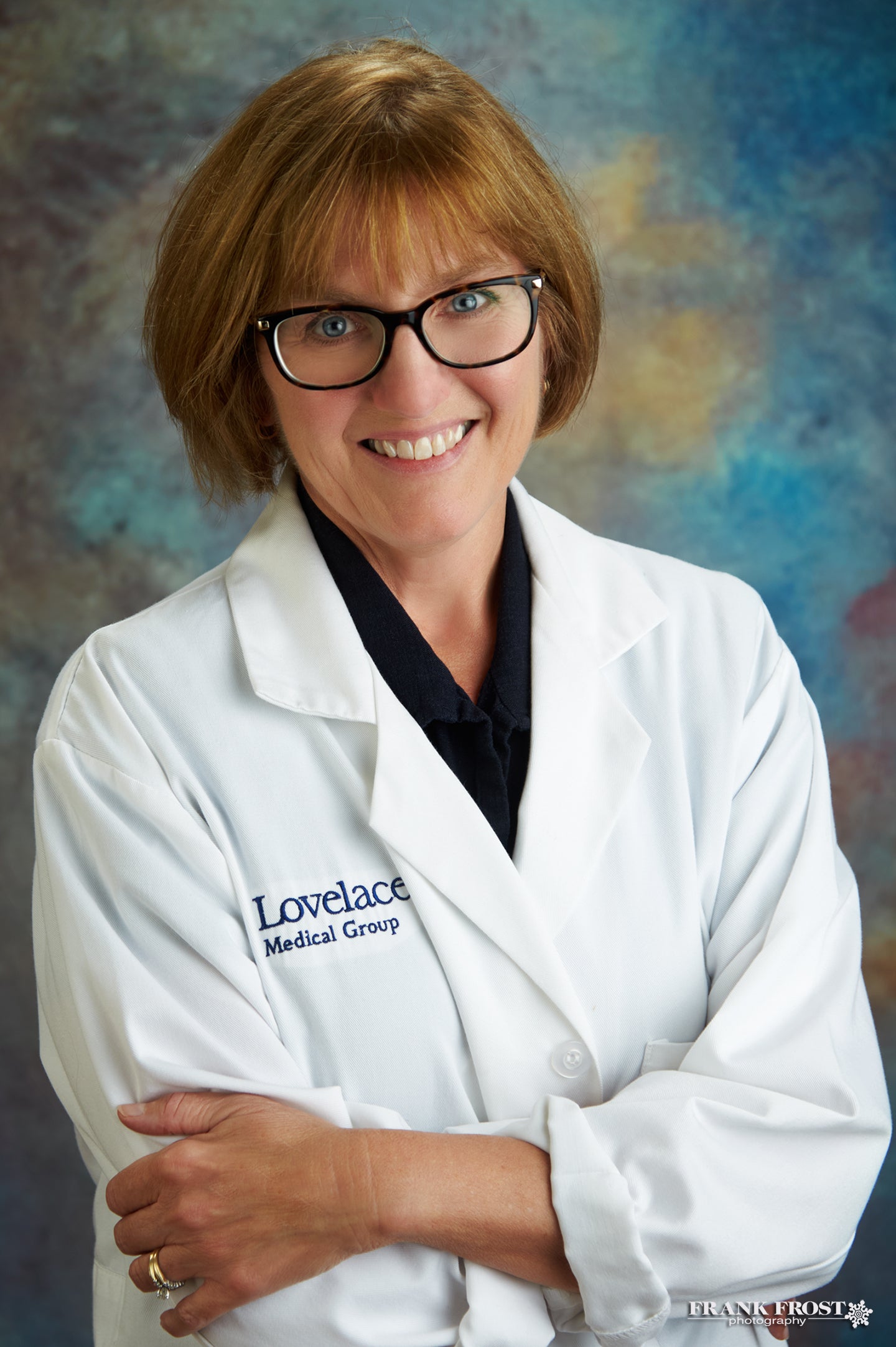 About Karla Giese, DNP, FNP-BC, CDE
Karla Giese, DNP, FNP-BC, CDE,is a certified family nurse practitioner and a certified diabetes educator with a broad range of experience. Karla joins Lovelace from Johnson & Johnson Global Health Services where she implemented a diabetes prevention program and Southwest Endocrinology Associates where she provided full scope endocrine care from 2007-2012. Additionally, Karla teaches graduate level nursing. Prior to moving to New Mexico, she worked in a large central Virginia family practice where she evaluated, diagnosed and treated chronic and acute illness.
Karla earned her bachelor's in nursing from the University of Wisconsin in Oshkosh, Wis. She earned her master's in nursing and her family nurse practitioner degree from Old Dominion University in Norfolk, Va. Karla went on to earn her doctorate in nursing from the University of Colorado in Denver where she completed a Capstone project on Improving Worksite Obesity Rates in a Manufacturing Plant: A Prospective Cohort Study.
In 2012, Karla was named a top provider in endocrinology by Albuquerque the Magazine. Karla has been a speakerand poster presenter at several professional events. Most recently she was invited to speak at the December 2013, International Obesity Symposium in Las Vegas, Nev.