Reviews for Fredie Diaz, M.D.
---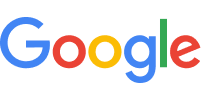 11/06/2022
Dr. Diaz is an excellent doctor and caring professional.
— Keith Pike
---


07/15/2021
Dr. Diaz cares. It makes me feel secure. He is excellent. He has always helped me stay in good health. I have only good things to say about Dr. Diaz. He is a credit to his profession. He is a credit to Lovelace.
— Marguerite Ortega
---

01/12/2020
I was looking for a PCP in the south valley and made an appointment with Dr. Diaz. He is awesome very professional and knowledgeable. Took time to listen to me. The staff there was also very nice. So glad I found Dr. Diaz.
— Bertha U.
---


02/02/2019
He was my doctor for several years before he moved away. He was the best I had seen. My health came first with him. He would make sure I get a call if I missed my blood work. He was very attentive to my medical condition. Anyone have him as their provider, you're in good hands.I recommend him without hesitation. I miss him very much.
— E. Miles
---


05/03/2017
Leaves nothing to chance does all tests needed and makes sure your 100% ok,Hes been my doctor for 18 years
— Karen E Rizzuto
* Please note this list does not include reviews written by anonymous users