Breast Care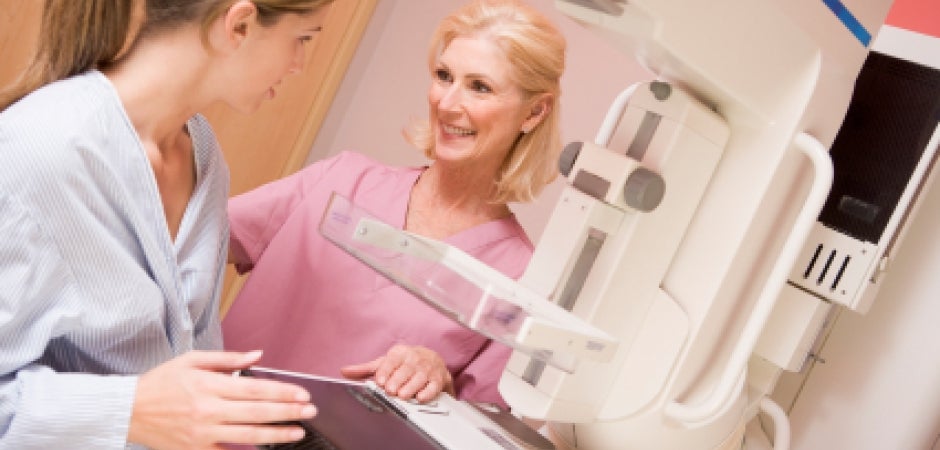 The Breast Care Center at Lovelace Women's Hospital is New Mexico's only breast care center accredited by the National Accreditation Program for Breast Centers (NAPBC).  Our breast health caregivers provide comprehensive breast care through preventive education, screening, diagnostics, and treatment of breast cancer. We are here to support you in maintaining optimal breast health.
Lovelace Women's Hospital's multidisciplinary team is a group of well-established physicians and experts that meet face-to-face weekly to discuss, in confidence, every patient with a suspected or confirmed diagnosis of breast cancer. This approach ensures that the best treatment options are presented to the patient.
You will be guided through mammograms, clinical exams and treatments. We teach you the proper method for breast self-exams – so that you are part of the team that is monitoring your ongoing breast health. We also offer patient navigation, education, referrals and support programs. The Breast Care Center at Lovelace Women's Hospital is here for you every step of the way – from digital mammography and diagnostic testing to treatment and aftercare.
Our multidisciplinary team includes:
Radiation oncologists
Medical oncologists
Radiologists
Pathologists
Lymphodemologists
Surgeons
Plastic surgeons
Medical assistants
Breast Care Navigator
To schedule an appointment or for more information, please call 505.727.6900. We are located at Lovelace Women's Hospital at 4701 Montgomery Blvd. NE, Albuquerque, NM 87109