Urgent Care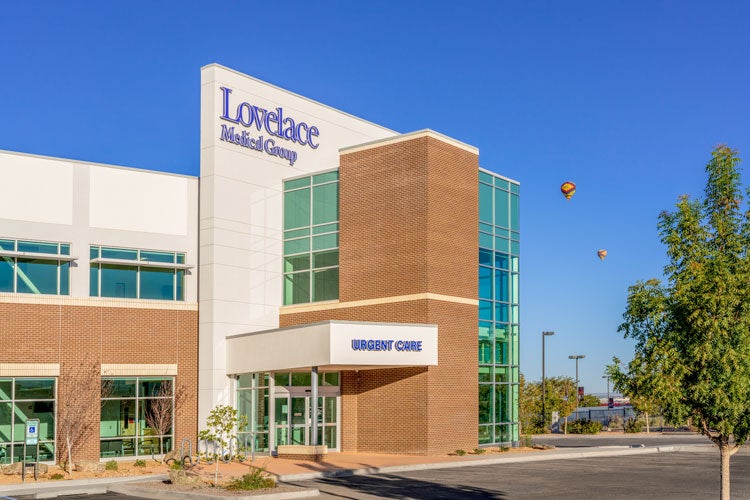 Introducing Lovelace Medical Group Urgent Care!
No one plans injuries or illnesses. But when they happen and you need care right away, the 
all new Lovelace Urgent Care Center is now open at Osuna and Jefferson with convenient 
hours, and video visits are available too. Walk-ins welcome, or schedule your 
urgent care appointment online 
through
MyChart
or by calling 727.0600.
We are located at 6701 Jefferson NE, Albuquerque, NM 87109.
Hours:
Monday-Friday: 10am-7pm
Saturday: 8am-5pm
Our Urgent Care clinic will be closed on October 2, 9, and 30. We apologize for the inconvenience.
Common conditions treated by our urgent care providers include:
Allergies/reactions

Asthma

Bloating

Bronchitis

Cold symptoms

Constipation

Cough

Diarrhea

Eye pain or infection

Headache

Heartburn

Hemorrhoids

Insect bites
Minor cuts and scrapes

Nausea

Painful periods

Pink eye

Possible STD's

Rashes/minor burns

Sport physicals

Sinus infection

Strep throat

Sprains/strains

Suture removal

Sore throat

Vomiting

Yeast infections

Urinary tract infection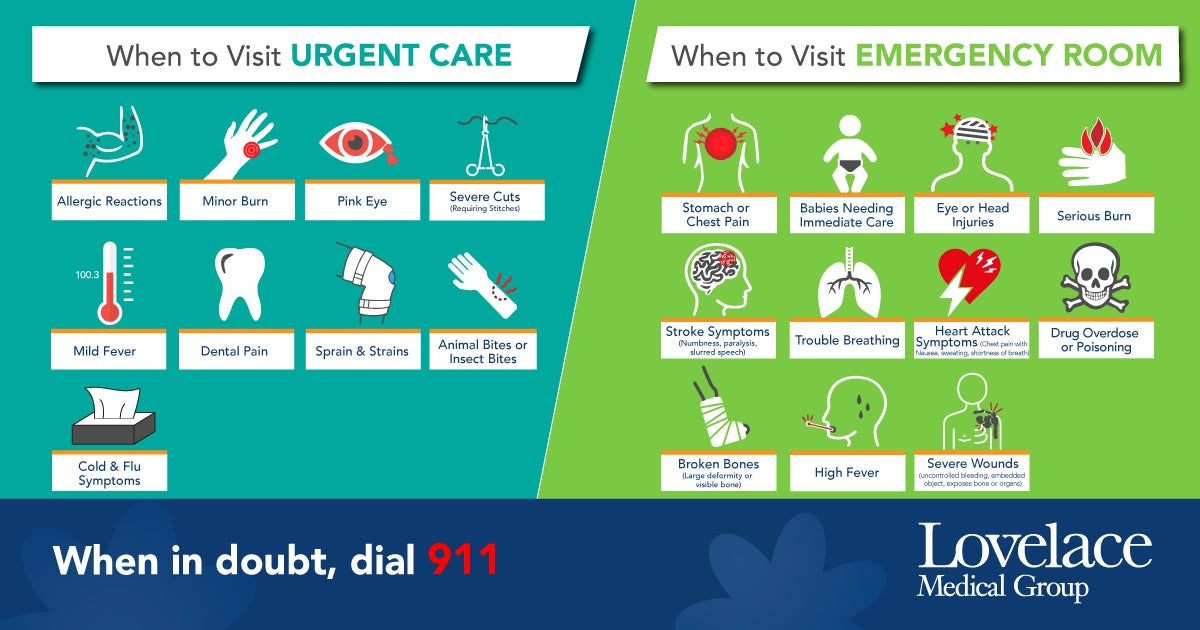 Due to COVID-19, all respiratory related cases will only be offered via video visits.  To make an appointment, please call 727.0600 or schedule online here.
If you are experiencing a medical emergency such as stroke or heart attack symptoms, call 911 for immediate medical attention.
Click here to schedule a visit today!