Reviews for Kader AbdeleRahman, M.D.
---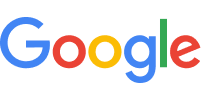 03/12/2023
Dr Abdeleraham's neuropathy examination was the most thorough I've had in the last ten years.
— GregK
---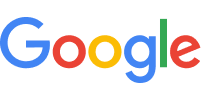 01/29/2023
After a wrong diagnosis of Parkinson's by another Neurologist, Dr Rahman saved my life. He told me, I don't think you have Parkinson's at all. He was right! Turns out my severe reaction was due to a toxic dose of Psych meds. He knows his stuff and i would highly recommend him. It takes a long time to get in to see him. That is unfortunate, but sometimes they get cancellations.
— D G
---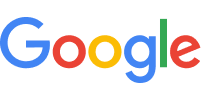 12/18/2022
This Dr.listened, his knowledge and dedication to his patients fixed my migraines so well I was able to skip 2 1/2 years of seeing him. He treats whole person not just 1 problem. If I could give 10 stars I would.
— Regiena Miller
---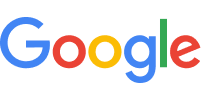 11/15/2022
I'm always satisfied with the thoroughness in answering any questions and also how quickly I can get in and out of the doctor's office. The staff is pleasant and helpful. Dr Rahman also helped me get appointments with other specialists needed in relation to my ongoing health struggle. I highly recommend Lovelace. The only drawback is parking. Hopefully they can get that resolved soon.
— Sosacub 13
---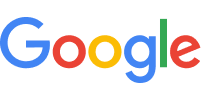 09/22/2022
My 6 mo health review went well. The review for what might work next was well received, which causes my hopefulness. Also, thanks for always completing my forms timely!
— Tish Silva
---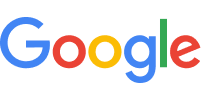 08/15/2022
Dr. Abdelerahman is a great neurologist. He is caring, understanding, helpful, knowledgeable, and speaks to you in everyday language. I would highly recommend him to anyone.
— Sally Spier
---


05/19/2022
Dr Abdelerahman's knowledge, listening skills, and care are second to none. I have been to at least half a dozen neurologists for intractable migraine, including two at the Mayo Clinic, and Dr Abdelerahman outperforms them all. His treatment recommendations and technical skill in procedures are outstanding. He truly listens and responds to my experiences and concerns. I feel that I have an expert in my corner on this journey.
— Grateful Migraineur
---


05/10/2022
I saw Dr. K. T. Abdelerahman, MD. for the first time. He was very professional, had a pleasant patient demeanor and was open to questions. He was through with his questions and exam and seemed genuinely concerned to get to the cause of the problem(s). He was informative and clear about the prescribed exams to be done to rule out any major conditions and his inteneded planned follow-up. Unlike with some past Dr.s , I did Not feel rushed, like a patient on an assembly line, during this appointment. After this (my first appointment) I have a very good impression of Dr. K. Abdelerahman and I'm glad to have him on my team as one of the Doctors to help me. I would also like to commend the courtesy and professionalism of receptionist; "April", and nurse; "Elizabeth" which helped make this visit a pleasant and stress-free experience. "Thank You" to all three of these professionals.
— Retired Military Veteran
---


12/09/2021
I have never had such a thorough and sincere doctor! He not only does what he can do to help within his practice, but he is also gets the proper care through other Doctors, Physical Therapists etc. I'm glad I was actually referred to him by my Primary Dr Jonathan LaValley from Grants NM.
— Dog Mom
---


09/09/2021
I am extremely happy. There was no beating around the bush. Dr. Abdelerahman MD was professional, courteous, extremely educated, polite, considerate, caring, and followed through on prescriptions and care. Mild mannered and easy to communicate with Dr. Abdelerahman MD is the best neurologist I have ever seen, and there were many before him. I look forward to my next visit. Thank you
— Mr. TN. Keller
---


07/01/2021
I have been see dr rama for a vouple of years he is a very caring dr. He has helped me control my migraines. His an awesome dr
— Jsabata
---


06/19/2021
I have been seeing Dr. Abdelerahman for the past 4 to 5 years after my original neurologist moved. Dr. Abdelerahman was good at suggesting a therapy change after being diagnosed with SPMS.
— ABQ Retired Father
---


12/26/2019
I saw him as as a second opinion and was impressed with his knowledge and demeanor. He made me feel at ease with my diagnosis and explained things to me so that I could make an appropriate decision regarding my care. I feel blessed to have him as my neurologist.
— Beanie
* Please note this list does not include reviews written by anonymous users