Reviews for Tambra Bensch, CNM
---


06/07/2020
Tammy was the CNM that performed the consultation and placement of my IUD. She was forthright and kind and made the entire process as easy as possible.
— R Thompson
---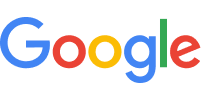 03/11/2018
Tammy is an amazing midwife! She was my midwife for both of my pregnancies and I was so impressed by her attentive and caring personality. She delivered my second baby and was so great. I was so scared and ready to give up but she was reassuring and knew exactly what she was doing to get the baby out as fast as we could. If I ever have another child I will definitely be going to Tammy Bensch!
— Shaylyn Barker
---

12/13/2010
Tammy is the best! She is always on time, and she is very knowledgeable. I wouldn't have anyone else guide me through a pregnancy.
— Krista
---

06/15/2010
Love! Love! Love!
— Monica L
* Please note this list does not include reviews written by anonymous users