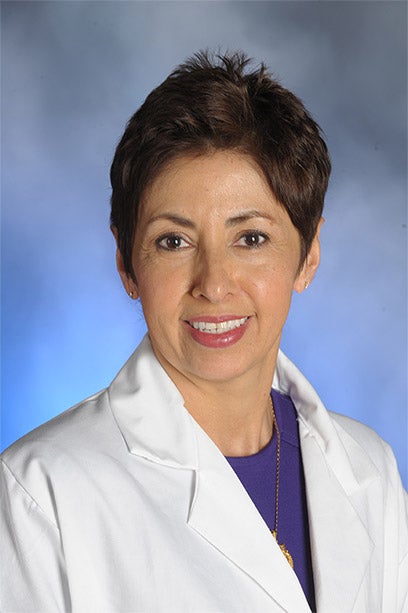 Specialties
Internal Medicine
Primary Care
Review Score:

4.6 out of 5 (See Reviews)
About Rosa Galvez, M.D., MBA
Rosa Galvez, M.D., MBA, is a board-certified internal medicine physician. Prior to joining Lovelace, Dr. Galvez practiced in Internal Medicine at Presbyterian in Albuquerque. In addition to practicing medicine, Dr. Galvez also has teaching experience. She taught for 10 years at the University of California College of Medicine in Irvine, Calif.
Dr. Galvez earned her bachelor's degree in Psychobiology and her Masters of Business Administration from Loma Linda University in Loma Linda, Calif. She earned her medical degree from the University of Illinois College of Medicine in Rockford, Ill. Dr. Galvez completed her residency in internal medicine at the University of Southern California County Hospital in Los Angeles.
Dr. Galvez is fluent in both English and Spanish.