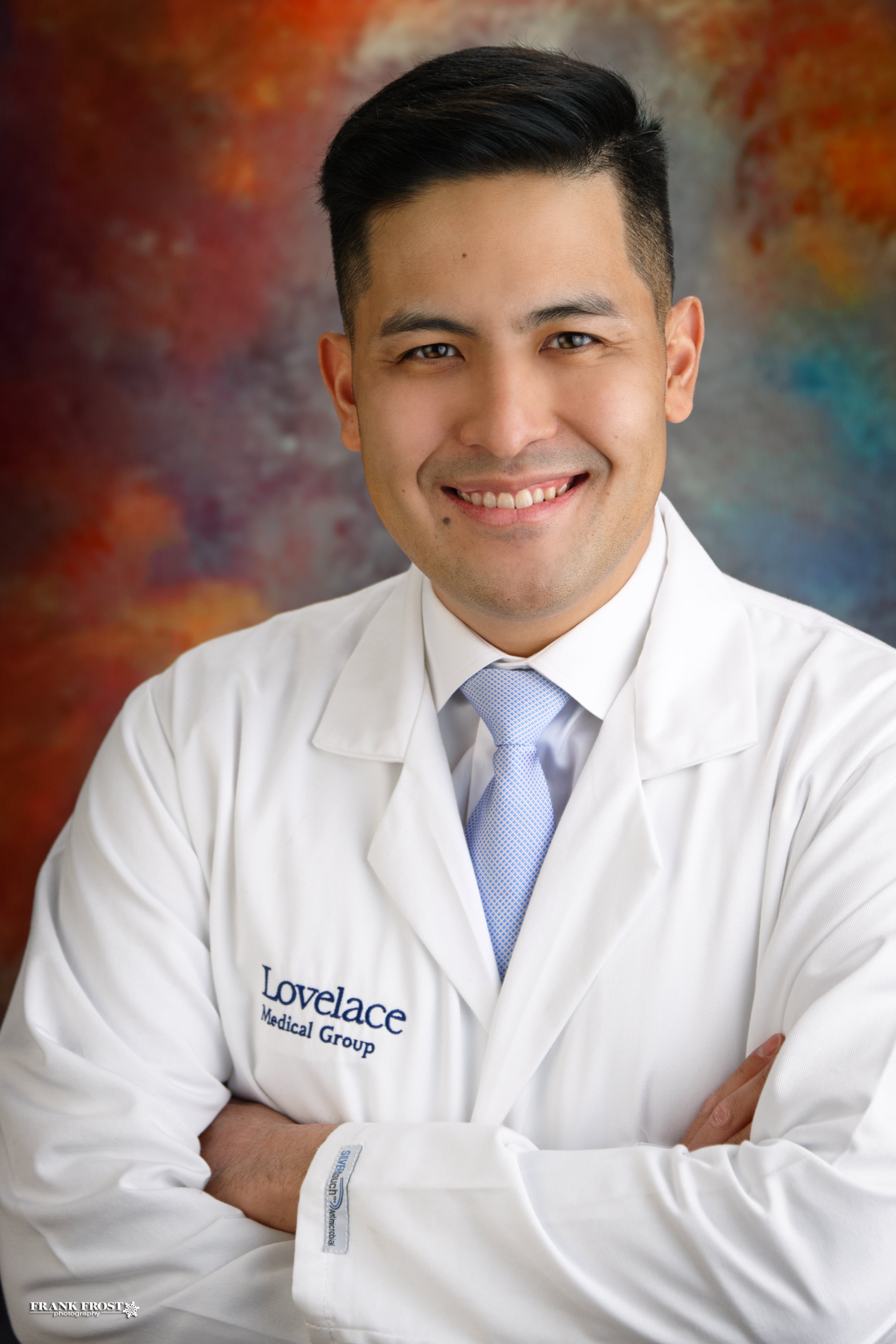 Specialties
General Surgery
Robotic Surgery
Review Score:

3.9 out of 5 (See Reviews)
Office Location
715 Dr. Martin Luther King Jr. Ave NE
Albuquerque, NM 87102

Get Directions
About David Hoang, M.D., F.A.C.S.
Dr. Hoang provides surgical care for a wide range of common to complex surgical conditions such as gallbladder and pancreatic diseases, abdominal cancer, and intestinal disorders. His passion includes caring for those who have suffered the most from their illness, such as patients with multiple intra-abdominal surgeries, chronic wounds, massive hernias, enterocutaneous fistulas, and unwanted ostomies. He states: "Our goal is to provide the highest-quality surgical care possible, and to have excellent care accessible to all New Mexicans."
Dr. Hoang graduated Summa Cum Laude from the University of Houston. He was a research fellow at Texas Children's Hospital and Baylor College of Medicine. He earned his medical degree at The University of Texas Southwestern Medical Center where he had a strong focus on community health. He volunteered extensively to improve healthcare access for the homeless as well as expand injury prevention within low-income communities.
His general surgery residency was at the University of New Mexico. His surgical training was broad and included a depth of surgical oncology, emergency surgery, vascular surgery, and advanced laparoscopic surgery. He also completed an ACGME clinical fellowship in trauma and surgical critical care at Cedars-Sinai Medical Center, a national leader in surgical care. Dr. Hoang holds board certifications in both surgery and surgical critical care.
Dr. Hoang is an accomplished researcher, having presented on surgical and critical care topics. He is published in many journals, including the Journal of the American College of Surgeons, Journal of Surgical Research, Journal of Trauma and Acute Care Surgery, Journal of Burn Care and Research, Human Pathology, and Critical Care Medicine. Dr. Hoang is a Fellow of the American College of Surgeons. He is a member of the American Medical Association and the Americas Hernia Society . He also serves as Assistant Professor for the Department of Surgery at the University of New Mexico School of Medicine.
At Lovelace, Dr. Hoang serves on the peer review committee, ethics committee, and the committee on cancer. He holds positions as lead physician for both surgery and emergency surgery for Lovelace Health System. Dr. Hoang is the medical director for Lovelace Emergency General Surgery, a regional surgical service that supports numerous hospitals in areas within New Mexico, Arizona, and Colorado. Dr. Hoang is also a member of the State of New Mexico Medical Advisory Team.
In his limited spare time, Dr. Hoang enjoys snowboarding and being an outdoorsman. He is licensed in Advanced Wilderness Life Support. In 2016, Dr. Hoang was awarded the Mayor's Public Safety Hero's Award in Albuquerque, NM. In 2021, Dr. Hoang was honored by the New Mexico National Guard with the Adjutant General of New Mexico's Award for Excellence. He has also been recognized by Albuquerque The Magazine as TOP DOC in General Surgery.
To learn more about Dr. Hoang and to read patient testimonials, click here, here, here and here.